TICKETS ON SALE NOW!!!
Tickets: 845.876.3080 / www.centerforperformingarts.org box[email protected]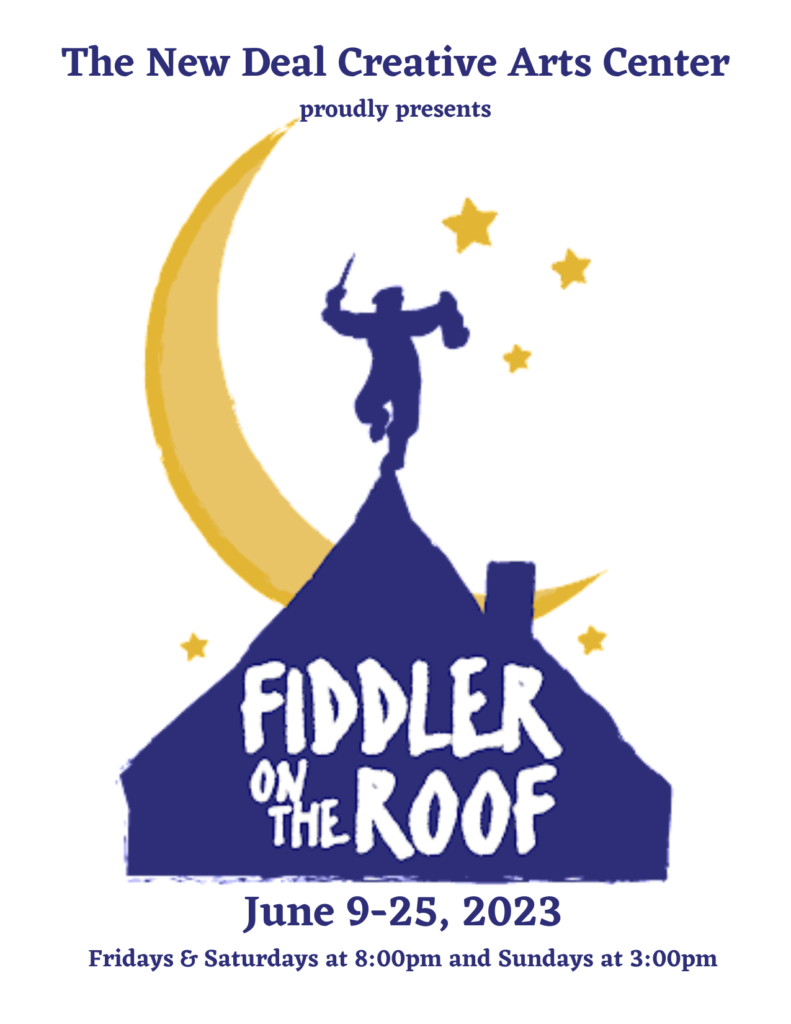 The New Deal Creative Arts Center is proud to present the beloved tale of Fiddler on the Roof June 9-25 at The Center for Performing Arts in Rhinebeck! Set in the little village of Anatevka, the story centers on a poor milkman named Tevye, his wife, and their five daughters. With the help of a colorful and tight-knit Jewish community, Tevye tries to protect his daughters and instill them with traditional values in the face of changing social mores and the growing anti-Semitism of Czarist Russia. Rich in historical and ethnic detail, Fiddler on the Roof's universal theme of tradition cuts across barriers of race, class, nationality and religion, leaving audiences crying tears of laughter, joy and sadness.
This production of Fiddler on the Roof is under the direction of Joseph Gasparini (assisted by Kelsey Wertheim), musical direction by Lee Stowe (assisted by Kaitlyn Barnes), and choreographed by Stephanie Blake (assisted by Jane Petruncola). 
NEW DEAL'S MONTHLY BOOK CLUB!